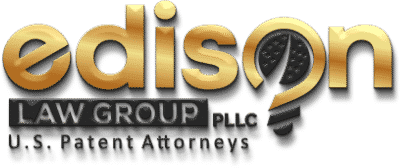 How to get a patent? Edison Law Group is an intellectual property law firm of registered patent attorneys providing patent, trademark and copyright services to clients across the U.S. and abroad.
Our managing attorney is an all-star in the intellectual property world and he knows how to get a patent.  He has over 30 years of experience and has guided business both large and small. He is the best patent lawyer near me that is perfect for the inventors help.
Meet the rest of Edison Law Groups highly accomplished legal team:
Another huge advantage that our firm has over other firms is that:
We are purposely and strategically located in Washington, D.C., minutes from the USPTO (where your patent will be filed)

This is important because face-to-face discussions between a Patent Examiner and Patent Attorney are often indispensable to advance the approval of a client's patent application
When the stakes are high and potentially millions of dollars are on the line, arguing for patent approval in writing, remotely and from an entirely different state is not always the best idea

The courthouse is here so to speak
Some firm members consist of former U.S. Patent Examiners while others have backgrounds in Chemistry, Biology, Computer Science, Engineering, Robotic Engineering and Physics.
Having a strong Physics background facilitates understanding a relatively large variety of technologies including:
Complex Electrical and Mechanical Systems, Electromagnetism, Thermodynamics, Solid State Electronics, Computer Architecture, Software, Electronic Device Design and Fabrication, Dynamic Fluid Systems, Quantum and Nano Systems, GPS, Lasers and Computer and Optical Networking.
How To Get A Patent
Other members of our firm have backgrounds in Mechanical Engineering, Aero Engineering, Gene Therapy, Biology, Cell Biology, Biochemistry, Bioengineering and Biomedical Engineering.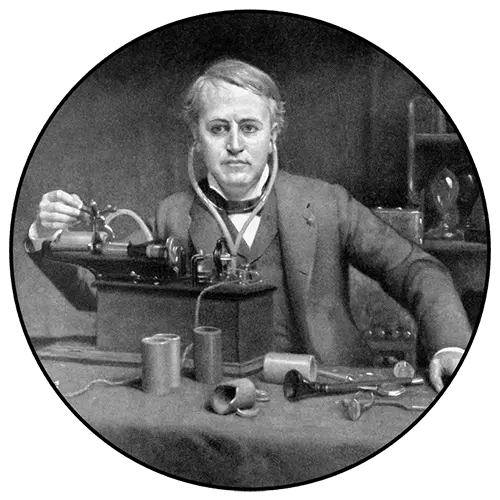 Our Law Firm
"Many of life's failures are people who did not realize how close they were to success when they gave up."
~ Thomas Edison
Thomas Alva Edison rose from humble beginnings to become one of the greatest inventors in American history.
As an intellectual property law firm, we thought that it would only be fitting to honor Edison's legacy by memorializing his name in an effort to keep his inventive spirit alive.
Close to 100 years after his death, his impact on the world can still be felt today. He amassed a record 1,093 patents covering key innovations including telecommunications, electric power, sound recording, mining, motion pictures, storage batteries and cement technology.
But it was his incandescent light bulb that solidified his position in American history as one of the greatest inventors of all time.
After two-years of tirelessly testing thousands of filament materials from around the world, including different metals and exotic tropical vegetation, he finally succeeded at designing a coiled carbon filament technology depicted in his landmark invention named – The Edison Incandescent Lamp.
The result was an inexpensive, easily manufactured 16-watt lamp bulb that ran on DC current for up to 1500 hours.
And then on September 4, 1882, the electrical age began when Edison flipped a switch and lit up lower Manhattan. The world would forever be illuminated.
It is the discovery and application of his light bulb that has been one of the greatest blessings to humanity and that is precisely why we chose to name our law firm after him.
Patent and Trademark Law is based on federal law. Due to the nature of federal law, we are licensed to represent clients across the United States and internationally.